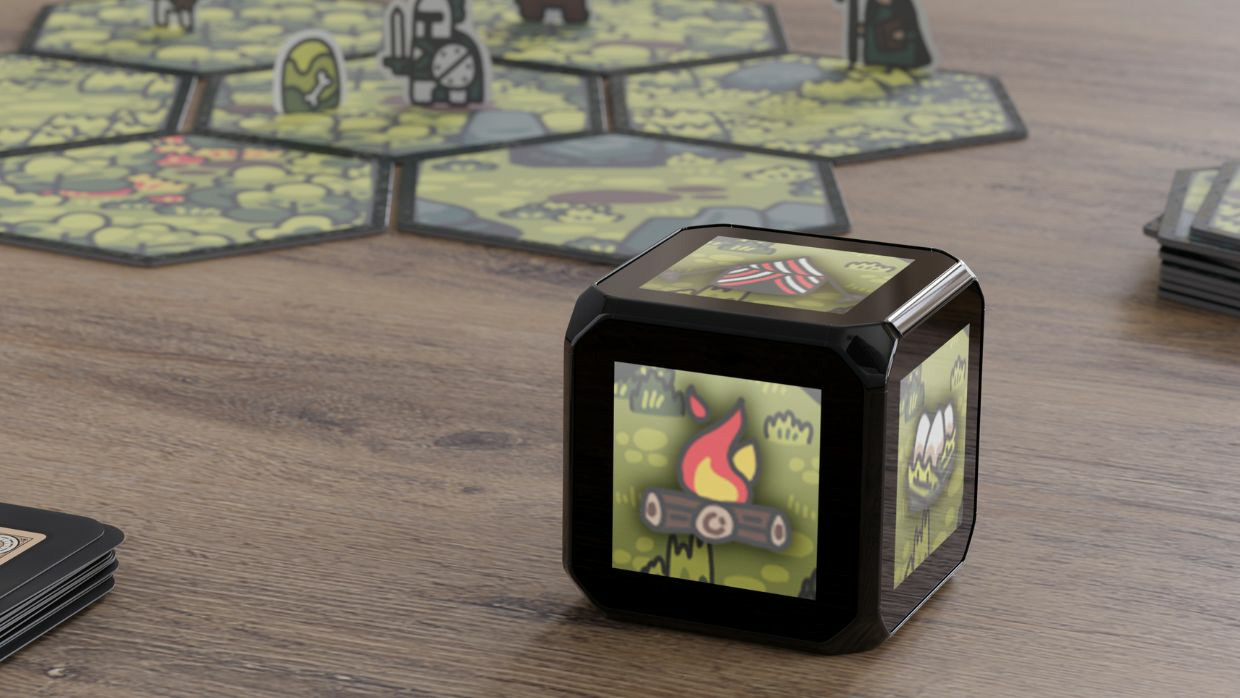 unidice - the dice console for board games, mobile games and TTRPGs
The new hybrid dice console "unidice" is the perfect board game & mobile game companion for every pocket!

Adding tilt and tap to the dice experience adds a completely new dimension to wielding dice! But that's not everything: This All-In-One die also allows you to create your own dice designs since its screens are entirely individualizable. By adding sounds to your rolls you can open the door to new boardgame and TTRPG experiences. Customizing becomes simple and easy - with the unidice app!


The unidice will be released along with many games - you only need your smartphone, the app, and the unidice, and you're ready to go & play anywhere! Experience the classic "Los Banditos" from game designer Reiner Knizia or find out who is friend or foe in social deduction game "House of Influence" in team vs team. If you prefer to test your zombie survival skills, try your luck in "Roll Out!"- a game set in the zombie apocalypse. These and other games for the unidice are waiting for you!
Contact
Am Anger 1
96364 Marktrodach
Germany
Tel.: +49 9261 62620
Fax: +49 9261 626262
Your Contacts